Phone screen broken is a tragedy, and a disaster is that you know your phone is still working but cannot restore data from a screen broken phone. For many people, the data are more worth than the phone screen. Thankfully, there are some data recovery solutions, which could move data out of a screen broken Android device.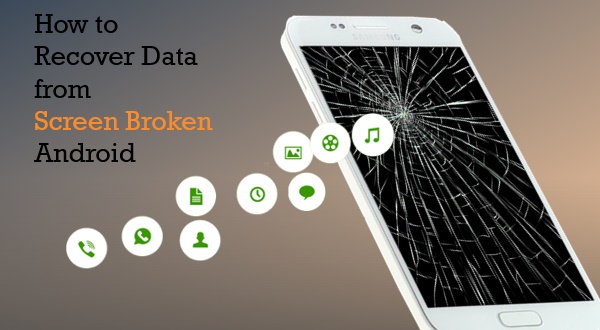 Easy Solutions for Android Broken Screen Data Recovery
In many cases, people are too worried to notice some easy solutions for retrieving data from broken Android phone.
Connect phone to PC via USB cable, and rescue photos, videos and other files from broken Android phone via Windows explorer. However, you might not be able to find any file if the phone screen is locked with Swipe, Pattern or PIN code. Learn how to unlock broken screen in this last part
If you have important data deleted from SD/memory card, then remove SD card and recover lost photos, videos, documents and more files from SD card with the best file recovery tool.
How to Retrieve Data from Android with Broken Screen
If the above tricks don't work for you, you may try a data recovery software to get back data from broken Android phone. Make sure your computer can detect the broken phone.
iReparo Android Recovery can recover contacts, messages, call logs, photos, videos, audio, documents, WhatsApp and Viber chat history from Android device with broken screen as long as USB debugging has been enabled. It is able to restore data from screen broken Samsung, HTC, LG, Motorola, Pixel, etc.
Note: Please use this recovery app in your daily-used computer so that you don't need to authorize access permission on your mobile phone again.
Step 1. Run iReparo Android Recovery in PC, and choose the data recovery mode you need.
Step 2. Connect your screen broken phone to PC via a USB cable.
Step 3. Wait the recovery tool to recognize your broken Android.
Step 4. Start Scan data from the broken device.
Step 5. Preview and Recover data from screen broken Android phone.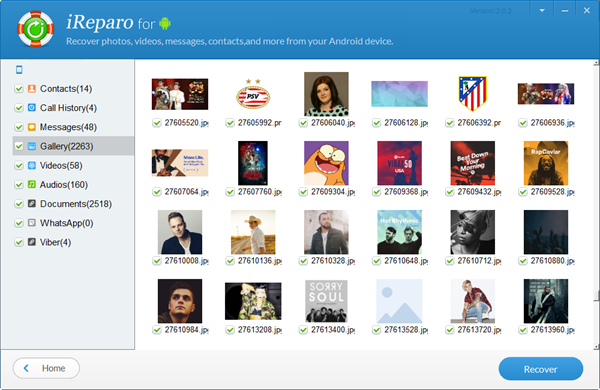 How to Access Phone with Broken Screen with PC
As you may have found out, many Android data recovery methods require USB debugging to be enabled, which is difficult to do when the phone screen is broken. In this case, if your phone supports OTG, you may access broken Android phone from PC and transfer files to somewhere safe. You may need to unlock the broken touch screen with OTG function first.
Notes:
You need an OTG hub, a mouse and a keyboard.
The operation would be much easier if you could get another phone, which is the same to your screen broken phone. You can even try to enable USB debugging on broken phone by reference to the good one.
Step 1. Connect your phone, mouse and keyboard with OTG hub.
Step 2. Press Power button to activate phone screen. Alternatively, just click mouse.
Step 3. Unlock broken screen as you usually do, but now Swipe or draw pattern with mouse, and enter PIN code with keyboard.
Step 4. Transfer files from broken Android to PC via Windows explorer.
You can rescue photos, videos, and other files from broken Android in this way, but you may need to recover Android phone contacts, messages, call logs and more app data when the screen is fixed. iReparo Android Recovery is still your best choice.