Android OS is known for its openness, but custom ringtones have gone through a fluctuant history. Even for now, on some of the latest Android version of certain aftermarket OS, it is not straightforward or even possible to set a MP3 song as custom ringtone. Rooting is surely a killer for all such limits, but many users are uncomfortable with it since people have to care how to keep Android safe after rooting. Want to access to the feature which is as cool as SMS read receipt? Just look through this article.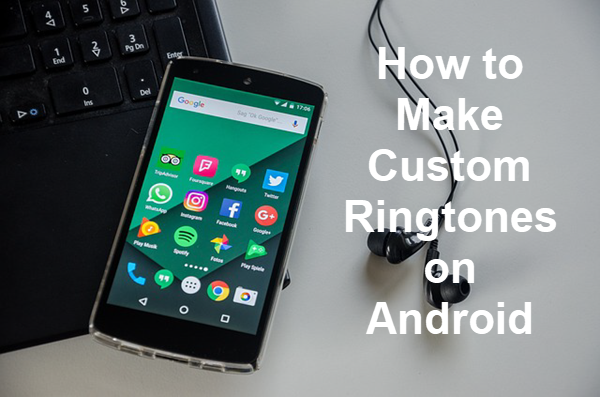 In this tutorial, we are going to show you several methods to set Android custom ringtones, most of which won't require root access. Of course, they will also work if you have accessed the root. The MP3 file that you want to set as a ringtone must be present on your phone. You can copy the MP3 files in your phone through multiple ways. Please explore it by yourself, taking it as a warm-up.
Pro tips: Another major concern of mobile phone user is how to get back accidentally lost photos, videos and more data. In case it happens to you, don't forget to have a try with iReparo for Android to recover data from Samsung, HTC, or more Android phones.
Note: The methods below are based on Samsung Galaxy flagship devices, but also work for other Android smartphones, like HTC, Motorola, OnePlus, Google Pixel, Huawei, etc.
Method 1. Set Custom MP3 Ringtone through Settings Menu
Do follow these simple steps to customize the MP3 File as a ringtone with manual settings:
Transfer the MP3 File into your phone so that the Samsung Music Player can see and access the file.
Now, go to the settings, then select the Sound option, and then Device Ringtone. Here you see the list of Phone's default ringtones.
Now, launch the media manager app using the + button. You can also select a media manager app to select the Music player from appeared popup box. You will see a list of music files, select the desired one and click done.
The MP3 track is now set as customized ringtone. You can now repeat this process to set your ringtones from the given list.
Method 2. Make a Custom Ringtone on Android with Music Player
Do follow these simple steps to customize the MP3 File as a ringtone using the Music player app:
Select the MP3 file and play it. While playing tap the menu button to open the menu.
Now, set this file as a phone ringtone, caller tone or alarm tone.
Method 3. Custom MP3 Ringtone for a Specific Contact
Do follow these simple steps to customize the MP3 File as a ringtone for specific contact:
Click on the Contact app.
Open the contact menu.
Search for the Ringtones section at the bottom of the page.
Open it. You will see a pop up on your screen with default & Ringtones, and go to My Files options. Select the go to my files option to set the tone for a particular contact.
Now, go to the files to select the desired MP3 file as a ringtone.
Select the MP3 file and click the Done button.
Method 4. Set MP3 as Custom Notification Tone
It is impossible to set the MP3 file directly as a UI notification alert using the setting menu or the music player app. You must adopt a manual method to set the music file as a notification alert.
Do follow these simple steps to customize the MP3 File as a notification tone:
Save the MP3 files to your phone & launch the File manager app.
Locate the desired MP3 file and paste it to the notification folder in the internal storage of your phone. (Note: If you are unable to find the folder, then create the notification directory manually).
Now, open the Home Screen and then go to Settings menu.
Select the Sound option -> Device notifications and then select the MP3 file from the given list.
Method 5. Make a Custom Ringtone with Ringtone Maker App
It is an alternative method to set the custom notification ringtones using ringtone manager apps or Ringtone Maker apps. With a good app, you can even trim the music file and set it as a notification ringtone. There are quite a lot of options on Google Play and other app stores, so you just need to have a quick look and pick one, like Ringtone Maker by MeiHillMan, with which you can even record your own voice and set it as a ringtone.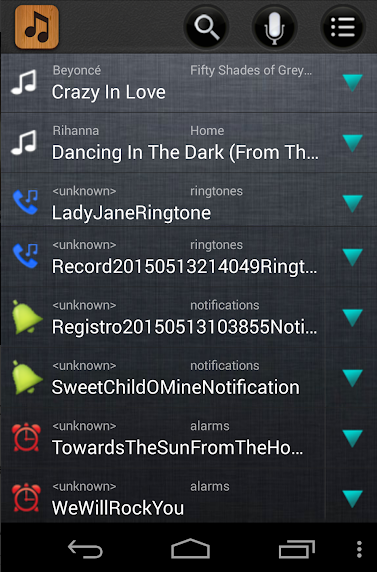 Install a ringtone maker app on your phone.
When you launch this app, you will be able to see the list of all music files. Just search out the desired one.
Tap on it to edit this file. A pop-up menu will appear, select the Edit option to process it.
On the next step, you will be able to see a slider that asks you the region for trimming. It also allows you to adjust the volume levels or combine two trimmed files together.
Once, you have done all changes with the MP3 file than you can save it using save button.
You can save this file in various forms such as ringtone, notification, alarm, or music file.
Set the file name and click Save.
Now, you can use this file as a ringtone, notification, or alarm tone.
Final Verdict
In this tutorial, we have learnt up to 5 easy ways to make custom ringtones on Android mobile phone. In addition to Android night mode, now you can also customize the sound of phone call, alarm clock and even notification. It is impossible to cover the instruction of setting custom ringtone for all Android models, but you may leave a comment below and see if there is anything we can help.